About Us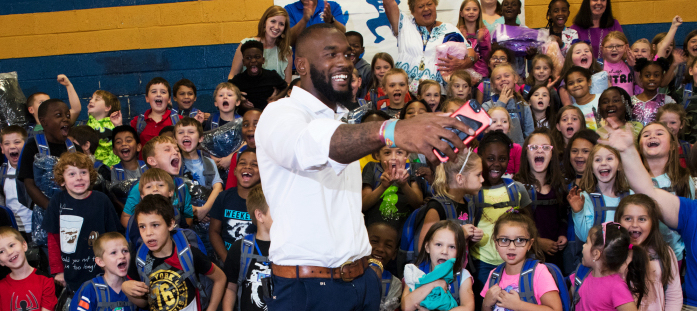 The Maniac Foundation is dedicated to transforming communities through education, wellness, serving families in need and other charitable causes. It was established in 2020 by Indianapolis Colts All-Pro Linebacker, Darius Leonard and his wife Kayla.
Programs
Move like a Maniac Initiative
We are encouraging students to move like a maniac. Exercise 60 minutes a day. It can be through riding a bike, dancing or playing sports
Scholarships
We are providing grants up to $5,300 for HBCU students. Funds can be used for tuition, books and more.
Learn More & Apply
Serving Families
Join us every month at Midwest Food Bank. We will be packing food boxes, sorting canned goods and providing food resources to families in need.
Learn More & Sign Up