About Us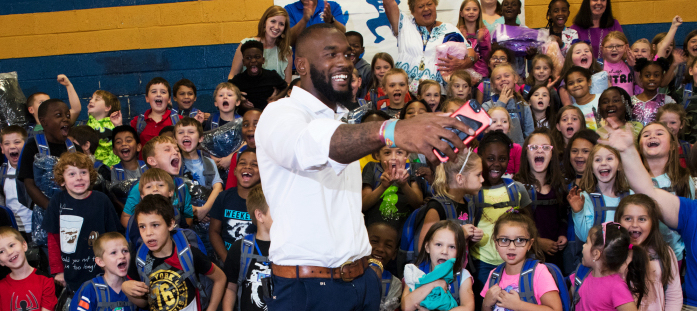 The Maniac Foundation is dedicated to transforming communities through education, wellness, serving families in need and other charitable causes. It was established in 2020 by Indianapolis Colts All-Pro Linebacker, Darius Leonard and his wife Kayla.
Programs
Wellness
The Maniac Foundation will support youth athletics and children's health.
Education
The Maniac Foundation will focus on creating students strong in S.T.E.M. To do so we will work with schools in Indianapolis and South Carolina to implement our Math Maniac program. This program will encourage kids to fall in love with Math!
Serving Families
The Maniac Foundation will provide meals and gifts to families during the holidays.